As schools re-open and more people are allowed to return to work, many people may be looking at resuming their daily commute or travelling more by bus.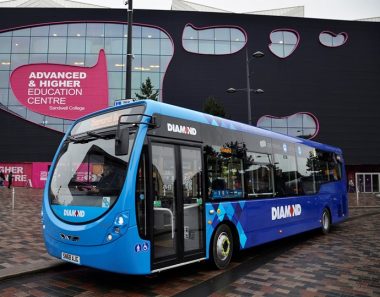 Diamond has been working hard throughout the pandemic, to ensure services operate with the upmost safety in mind. For those who are now thinking of returning to their services, they want to reassure passengers that they can do so with confidence.
Things may be a little bit different when catching public transport now, but Diamond provides lots of information on their website diamondbuses.com, to help passengers prepare and return to their services smoothly.
Capacity on buses remains limited given the requirements for social distancing and, as schools return some services will have increased demand in peak times. However, by comparing data from 2019 and using passenger trends, they have been able to work with local authorities across the region to identify services where school journeys could impact on social distancing measures and work towards providing a resolution.
With the assistance of Government funding from many of the local authorities involved, from 1st September they will be providing additional vehicles on selected services, to enable social distancing to be maintained onboard busy peak time journeys.
Some of these extra buses will be for 'General Public Use' to create extra capacity for all passengers and public service social distancing guidelines will continue to be maintained on these services. Some buses will be designated 'School Children Only' Services and these will be subject to new guidelines.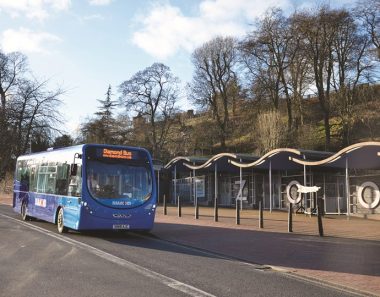 Government guidelines state that dedicated school bus services or services which exclusively carry young people to their place of education are subject to different social distance guidelines than normal general public bus services. Dedicated transport to schools often carry the same group of children on a regular basis. They do not mix with the general public on those journeys and this helps limit the number of other people with whom they come into contact.
On school journeys, social distancing is recommended where possible. However, children who attend the same school are considered to be within a social "Bubble", therefore children are permitted to sit next to other children from the same school as they attend. This means that full vehicle capacities will be permitted on dedicated school buses.
Government guidelines state that children on dedicated school services are not required by law to wear a face covering. They do however, advise that children over the age of 11 are recommended to wear face coverings on all public transport, including school services. Therefore, we request that children over 11 years do wear a face covering, unless they are exempt for health reasons.
Diamond Buses are asking parents ensure their children are familiar with COVID-19 hygiene guidelines, such as regular hand washing, use of hand sanitiser, using tissues to catch sneezes and coughs and to dispose of these safely in the bin when they get home. Parents should also be aware that their child must NOT travel if they, or anyone in their household has symptoms of COVID-19.
Further information about the current No Change fare policy, the company's enhanced cleaning measures and general travel guidance are available at their website and passengers are encouraged to familiarise themselves with all the guidelines that are in place to protect them and others.
Diamond Buses are continuing to work with the government and local authorities and are reviewing services regularly. They recommend passengers continue to check for updates on their website and social media pages.
Extra Buses for Peak School Journeys online details: click here
Full Diamond Bus Social Distancing & Travel Guidelines: click here
Government guidelines on School Bus Services: click here
---
Extra Buses for Peak School Journeys: