After celebrating their 25th Anniversary last year, 2022 will see tribute band Whole Lotta Led touring the UK on their farewell tour.
And where better to experience some Led Zeppelin magic than right here in Redditch at the Palace Theatre, just a hop, skip and a jump from John Bonham's memorial.
The famed Led Zeppelin drummer was born at 84 Birchfield Road, Redditch in 1948.
Whole Lotta Led tribute band were formed in 1996 and have continually led the field of Zep tributes and with over 1,600 shows to their name they have performed 'Stairway To Heaven' more than any other band in the world – INCLUDING Led Zeppelin!
Don't miss this last chance to celebrate the music of Led Zeppelin with five musicians dedicated to performing some of the greatest music ever written by one of the greatest bands of all time with skill, passion and respect.
Whole Lotta Led – Setting The Standard
"You're getting great reviews, I wish you all the best" JIMMY PAGE
When – Friday 8th July 7:30 PM
Where – The Palace Theatre, Redditch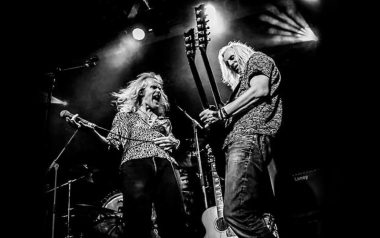 Photo credits: Whole Lotta Led