The modern workplace exists in the digital age, with AV equipment playing an important role in everyday functions. Employees use a variety of devices – laptops, smartphones, projectors etc. for a multitude of purposes, from connectivity to basic task execution. AV equipment, thus, must work together to enable successful communication of ideas, completion of tasks and collaboration between employees.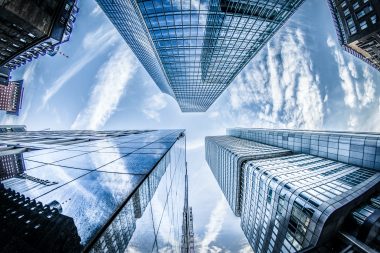 AV control systems connect the AV equipment and allow users to control them from a streamlined interface, such as a touchscreen or keypad. AV control systems by NEETS, which can be found at neets.uk, strive to eliminate the nuisance of piles of remote controls and wires. This brain of a device allows users individual or simultaneous control over the AV equipment in a space. One simple solution for many problems.
Control systems are continuously evolving as hardware and software technology advances. Users want the smartest, simplest control interface available. The use of AV control systems has expanded from corporate conference rooms to auditoriums and training facilities. Software-based solutions offer more flexibility in scalability and configuration than hardware-based control systems. Hardware solutions, such as those from NEETS, still hold their own to-date, though it is unsure how long it will be until they face redundancy; software-based solutions eliminate the need for an extra hardware component.
In today's modern workplaces, automated systems, such as motion detection to turn devices on or off, are becoming the new standard of AV integration. AV control systems are becoming more and more intuitive, reliable, and accurate. Therefore, AV control systems by NEETS can control lights, devices, upload content and more.
Some of the best control systems combine easy-to-deploy systems with a customisable interface. Customers can receive more features without compromising ease-of-use. AV control system design is in many ways driven by the system user. The smarter the system, the more attractive the solution becomes.