It's all very well purchasing lottery tickets but you have to keep an eye out just in case you have  won after the draw happens.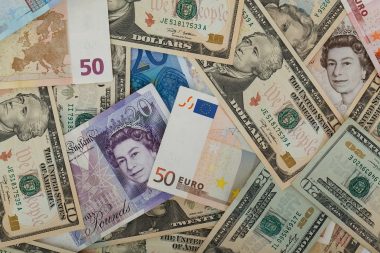 Believe it or not there are so many missing/unclaimed lottery prizes left around the world each year.
Why this happens is a separate debate altogether but it actually happens a lot and millions of pounds worth of money are still left waiting to be claimed.
Lottoland has compiled a list of the biggest unclaimed lottery tickets of all time: 
1.   UK Unclaimed Lottery Prize
A massive 41 Million Pounds were left unclaimed in December 2019. This is a huge amount of money to forgo so those in charge of the National Lottery did everything they could to reunite the prize with its owner before declaring that it will go to National Lottery-funded projects across the United Kingdom.
2.   Pontiac, Michigan Unclaimed Lottery Prize
A $70 Million Powerball jackpot won in mid-Feb 2020 was among the many unclaimed lottery prizes in the year. This lottery ticket was bought by someone in Pontiac but remains unpossessed to this day.
3.   Edison, New Jersey Unclaimed Lottery Prize
This $202 million Mega Millions Jackpot was won in Edison, New Jersey early February 2020. Imagine leaving such a huge amount of money unclaimed and what the winner could do if he or she claimed it. So this definitely counts among the biggest unclaimed lottery prizes of all time.
4.   Bonita Springs, Florida Unclaimed Lottery Prize
This is perhaps the highest unclaimed lottery prize of all. At around $369.9 Million, this Powerball Jackpot was won in January 2020. The winner of the prize is from Bonita Springs in Florida but if it remains unclaimed too long, the lottery prize expires.
5.   A Georgia Unclaimed Lottery Prize
Among the many unclaimed prizes is a $77.1 million Powerball ticket which was purchased in Georgia in 2011 – June. The owner never claimed it so it remains one of the largest unclaimed lottery prizes of all time.
6.   A SouthAyrshire Unclaimed Lottery Prize
In March 2020, a EuroMillions prize of about 58 million pounds was left unclaimed from a ticket which was bought in SouthAyrshire. Imagine leaving that much amount of money? It could really make a difference in someone's life which is why it makes sense that those in charge of the National Lottery are always on the lookout.
Reasons why Lottery Prizes go Unclaimed
 1.   Losing Tickets
A common reason people do not claim their lottery prize is because they lose the lottery ticket.
This was the case of California mechanic Hung Nguyen back in 2015. He was unaware that he had won the $1 million Powerball prize in the USA. In order to locate the lottery winner, the California Lottery actually publicised a surveillance video displaying the purchase of the ticket.
Nguyen's boss recognised his face and informed him of his victory, but Nguyen assumed it was simply a prank. Unfortunately, he had lost the ticket six months ago.  Winners must have a ticket to claim, so he was not able to get his prize. The unclaimed money was then distributed to California schools.
2.   Not checking the numbers on time
Another reason why lottery prizes go unclaimed is because players do not check their tickets on time. People often put their tickets away intending to check them but forget to check them until it is too late.
3.   Not being aware of all the prizes other than the Jackpot 
Many people are unaware that there are prizes apart from the Jackpot. They basically forget about the secondary prizes. The bigger the jackpot, the bigger the prize is. So do not forget to check the low-tier prizes if you do not win the jackpot.
Here are some ways to ensure you never let your winnings expire:
●      Sign on the back of your ticket as soon as it is bought
●      Keep the ticket somewhere safe
●      Check your numbers:
Check the Mega Millions tickets
Check the Powerball tickets
●      Figure out what your claim deadline is
What Happens to the Expired Prizes?
Once the claim period expires, nothing the winner does will bring back the winning ticket's value.
And if you are wondering what happens to all the prize money, it depends.  On many occasions, it is given to good causes. For instance, some countries ensure 80% of the expired prizes go to a Trust Fund which advances education, essentially benefiting schools. Sometimes the money is returned to the lottery.
So do try to keep a check on your lottery tickets if you want to win something big!
Remember – it could be you! Just don't lose your ticket and remember to check it in time.
This is a sponsored article from one of our valued advertisers. For more information please click here.