Before now, if you need to get a ticket for transportation purposes or need to book one for any event, then you might fine yourself in a long queue.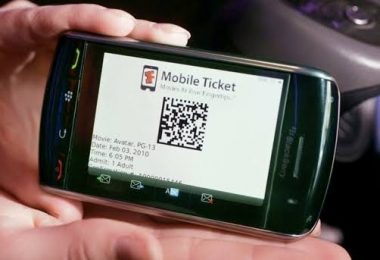 However, introducing a mobile ticketing online system will serve as a technological intervention and solution to the prevailing challenge and many more.
Mobile ticketing will help to simplify the overall ticketing experience with a seamless ticketing solution in the UK and beyond with an easy-to-use feature and design.
Mobile ticketing system provides enormous benefits that can't be overemphasised; hence, the goal is that people can easily book a ticket using their smartphone.
Let's do a quick mind survey; every phone user pays massive attention to their phone and has it handy at all time. A smartphone is a great deal, and it serves as a useful tool for communication and interaction for users. Therefore, the mobile ticketing solution will appeal to several people spanning from demography and interest. With the advent of technology, the future of transportation and events booking is mobile ticketing. People will think less about going to the counter and wait for a long time to book for tickets, perhaps, and they will be able to book tickets more conveniently without stress.
One of the most significant advantages of a mobile ticketing system is convenience. If you have a smartphone, with the right resource link and information, you can order or buy a ticket from your phone anywhere, anytime.
After purchasing the ticket, you can have a copy of the transaction details stored on your phone for confirmation and further authorisation. There is no waiting in a long queue, you can simply access the transport facility or event with your phone and swipe to show your ticket if it is required for confirmation at standpoint. In a situation where a user might misplace or accidentally delete a mobile ticket, it can be easily retrieved because most of the data is stored in the cloud.
For now, it is right to say mobile ticketing is the future of event management and organising because it promises to be an innovative solution to smartphone users all around the UK. This technological solution may not be in high demand; however, it is an established solution, and the level of user adoption and reliability is increasing.
So, the Irresistible Trends in Mobile Ticketing
Biometric & Identity Recognition
The automatic recognition of users' identity without manual control is possible with mobile ticketing. So far you have a verified user account, you can access your account or ticketing profile anytime. This helps to relieve users of the stress in case their cell phone breaks down or encounter network issue at some point. The recognition can be done through quick fingerprint or face recognition. It merely identifies users by digital snap or fingerprint on an optical sensor.
Smart Tickets/Cards
With the mobile ticketing, the ticketing system for events, transportation will be more accessible and personalised. The few technological related trends have proven the possibility of a smart ticket; hence the usage of paper tickets will drastically decrease or probably go out of use completely. Technically, this is a significant tactic brand can quickly jump on to enhance their marketing activities.
Virtual Ticket Wallet
This can be easily incorporated into any ticketing system; the inception of virtual ticket wallet will indicate that users can schedule and order tickets in advance. The user can load the ticket wallet with funds and use the funds to purchase tickets when necessary. With this, a smooth experience is guaranteed, and it will strengthen the overall adoption and likeability of the potential users. Mobile ticketing is just how easy your ticket booking process can be.
---
This is a sponsored article by Magnet Event Pro. For more details on the sponsor please click here.