Sarah Mills is looking forward to a much healthier new year after achieving her personal target with Slimming World last year.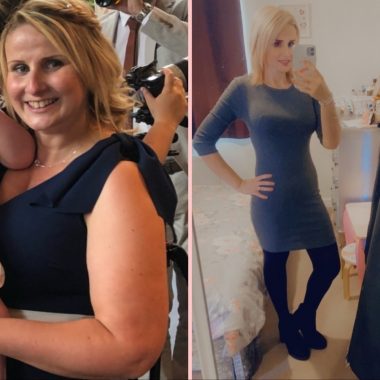 Sarah joined her local Slimming World group at the start of the year 2020 as her mental health "wasn't right" and she "wanted to regain a bit of control" of herself again.
She told the Redditch Standard: "After the birth of my 2nd daughter I was diagnosed with postnatal depression and lost myself completely. I forgot how to look after myself and didn't put any effort into myself.
"I ate without care and slowly the pounds started piling on. December 2019 I saw a photo of myself at Christmas and felt really ashamed of what I looked like."
Sarah was so self conscious she knew she needed to do something so she found her local Slimming World group online and went along.
"Once I went inside I felt so welcomed by my Consultant Kim" Sarah explained. "The group have helped me to find a part of me that I lost when I became a mum. It's made me realise I can be Sarah and not just mummy and it's given me so much more confidence in myself."
Starting in January for the first eight weeks Sarah attended group sessions and was totally focused seeing great results week after week. Then when the lockdown happened in March Sarah says she lost her motivation for a few weeks. She explained: "I needed the weekly weigh in and contact so when Slimming World started their virtual groups I found my focus again. This is when I managed to lose the majority of my weight!
"Food optimising really helped me, I was more aware of what I was eating, and in what quantities. I found planning my meals really helped and what I really liked about their Food Optimising plan was that because I was eating the right things I was feeling fuller for longer and not reaching for the biscuit tin because I was hungry, because I wasn't. I never went hungry and I think that's why this plan works so well."
"Food Optimising fitted easily into my family life as we were able to eat a lot of the meals I was making for myself as a family. My husband and children really enjoyed them too, so I wasn't making lots of different meals which is great for saving time and money."
Sarah came out of the first lockdown having achieved her first target of three and a half stone. Once groups started up again she decided to lower her goal. Sarah beams: "I'm now at my final target having lost 4st 5lb!
"I'm feeling much more myself and proud of how far I've come. I now feel confident in how I look, and I can wear my clothes again without feeling conscious of the extra weight I was carrying. I've gone from a size 12/14 to a 6/8.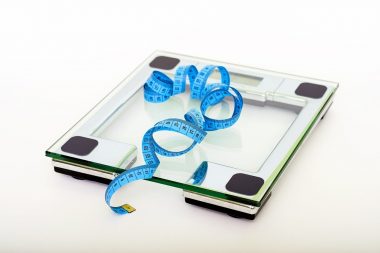 "The support from my consultant Kim has been amazing, she's always at the end of the phone she is so supportive, and encouraging whether we're in our actual group or slimming at home with support of IMAGE therapy. She is full of great tips and is just a great inspiration."
Sarah is still battling against post natal depression but Slimming World has given her a new lease of life. Sarah added" "For me Food Optimising isn't a diet it's her new way of life. I have regained not only myself, but made new friendships within the group who have been and continue to be a brilliant support and it enables me to have an hour of me time each week. And I know that no matter what happens in the new group my group is there to support me.
"If I can do it anyone can!"
Sarah attends Kim Rogers groups which run on Monday evenings in Batchley and Thursday evenings in Church Hill. During lockdown sessions are run virtually.
For more details or to get yourself booked into a session contact Kim on 07938 540714.
For more information on Slimming World click here.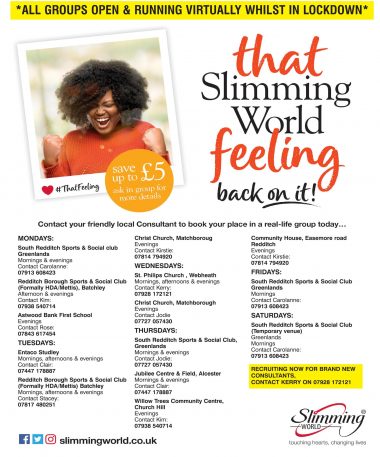 ---
This is part of a sponsored post from Slimming World. For more details please contact www.slimmingworld.co.uk