Most of us hope to, or aim to, live in our dream home someday. Perhaps you are one of the lucky ones, already living in the ideal space for you.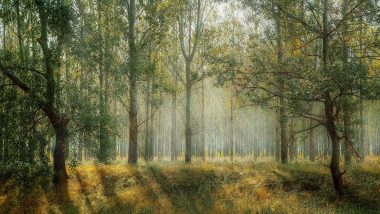 Maybe your home is not perfect right now, but you are not able to move to a new one. This is the prime time to consider redecorating; your current home has the potential to become your dream home if you are willing to give it a shot.
It may seem like an arduous or even impossible task to lift the interior to a desired stage. You need a starting point, a place from where you will draw the rest. That starting point can be a wooden slat wall. It makes sense to be sceptical of such a suggestion, because: what could a wooden slat wall even do? You may well be surprised at the notable dynamic benefits there are to wooden slat walls.
High quality wooden slat walls add a minimalist and stylish touch to a space, in a natural and vibrant way. Lignosi is a company that offers wooden slat walls in a variety of tones, so that every customer can find the perfect one for their home. In fact, they explicitly state that they aim to create opportunities for customers rather than restrictions: which explains the range of products.
Wooden slat walls have clear aesthetic benefits; it is difficult for any other material to compete with wood in terms of its versatility and uniqueness even among the same species of tree. Wooden slat walls also assist with improving the acoustics of a space. If a space does not have a lot of furnishings, sound waves will be reflected further into the room, but wooden slat walls can absorb the sound waves. Thus, you can avoid a resounding effect.
Not necessarily a benefit of wooden slat walls, but rather a factor to note regarding Lignosi: the products are manufactured with care for the environment. Environmentally sustainable initiatives should be a priority for all businesses, given the way the world is today, but that is sadly not the case. It is refreshing to find companies that are willing to take the extra step and use recycled and sustainable materials.
Wooden slat walls are also easy to apply and maintain with appropriate care. Lignosi's wooden slats come prefabricated so they can be mounted directly onto walls.
When you have selected a tone and how many wooden slats you wish to apply in your home, you can find further décor that compliments them. If you do not wish to begin redecorating with wooden slat walls, it is also possible to select one that suits the other items you have selected for your home.
If you are scratching your head and wondering: how am I supposed to pull all this off? You can search online for inspiration or hire a professional interior designer to help you get the job done.
---
This article is sponsored by Lignosi.