ENERGY drink firm Carabao has partnered with National Superstock 600 rider Trystan Finocchiaro and Gino Rea's Ready 4 Racing (R4R) team as they prepare to tackle their 2021 season.
The brand will be supporting Finocchiaro as he tackles his second year in the National Superstock 600 category on his new journey after joining the R4R team.
This will be Carabao's first venture into the motorsport world as it joins the prestigious British Superbike (BSB) paddock.
The Thai energy drink has been known in the UK for its involvement in the football scene – sponsoring Chelsea and the Football League Cup.
Finocchiaro said: "It's an honour to have a company like Carabao supporting me and the team into this new season.
"It's a new chapter for me working alongside Team R4R and Gino Rea, so it's exciting to be bringing Carabao on this new challenge with me.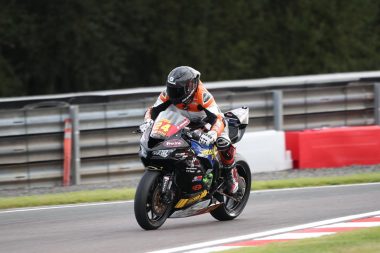 "I'm extremely excited to get going. I think it has the makings of a great partnership and successful year with the team and Carabao."
Finocchiaro's sponsorship campaign for the 2021 BSB season has just started. To join the team, please contact him on 07397 876048 or send your enquiries to trystanf58@gmail.com.
Team R4R Vision and Finocchiaro will commence with official BSB testing in April in preparation for the first round of the season at Oulton Park, which takes place between May 29-31.